Buying carpet for your home or business can be a significant investment.  There are a myriad of carpet options to choose from which include colours, textures, materials, quality and cost.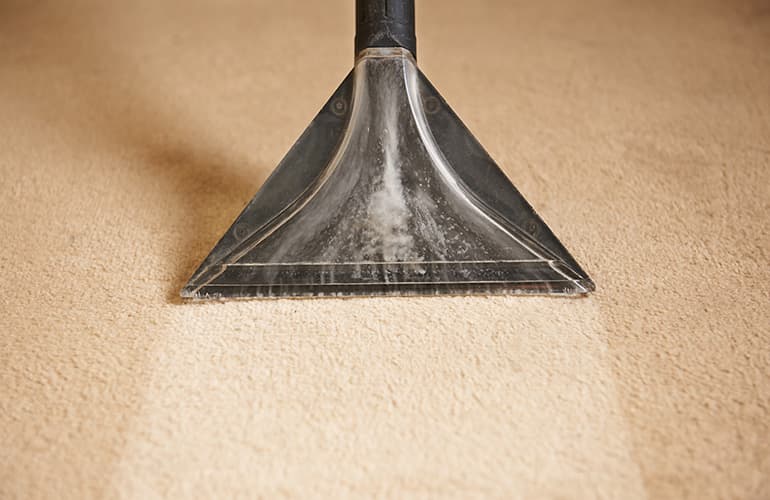 Keeping your newly laid carpet looking like new for as long as possible can be well, near impossible. After all, your humble carpets have to suffer through traffic, children, pets, furniture and the occasional accident.
There is hope though to keeping your carpets looking like new and here, New Life Cleaning, cleaning service Sunshine Coast, share the top 5 tips to keeping them as fresh as a daisy.
Deal with stains as soon as they happen
If for example, one of the children has dropped a chocolate milk all over the carpet, spring into action! By immediately blotting the spillage with a clean cloth, rather than rubbing it into the carpet, there is less chance of the spillage resulting in a permanent stain.
Don't wear shoes on the carpet
You may not be aware that shoes can walk all manner of things into your carpet including dirt, grass, grime making them look grubby.
Have the family and guests remove their shoes on your carpeted areas.
Vacuum regularly
One of the biggest ways to prolong the look of your carpet is to vacuum it regularly. Dust, dirt, pet dander and other particles can seat themselves into the pile of the carpet and if not vacuumed up regularly will make it more difficult to remove and result in your carpets looking dirty.
Shampoo your carpets
If you need to spot shampoo your carpets there are a number of products available where you can spray them onto the carpet, allow to dry, then vacuum up.
New Life Cleaning recommends you give your carpets a professional, deep clean at least once a year so they remain not only clean but healthy.
We are able to produce the highest quality steam clean on all types of carpets as we utilise a carpet steam cleaning machine that is truck mounted.
Our fully trained carpet cleaning technicians will do a pre-inspection to identify any stained or problem areas, thoroughly vacuum, shampoo, extract the dirt and grime, and then do a pH-balancing rinse.
We can then deodorise your carpets, so not only will they look as good as new ones, but they will smell great too!
If you live on the Sunshine Coast and want to take the stress and effort out of cleaning your carpets properly, call the carpet cleaning experts at New Life Cleaning on 1300 668 577 today!