Go into most supermarkets and you'll find a section where you can hire a carpet cleaning machine as well as detergents to use to clean carpets. While these machines are okay, they really are not as effective in getting carpets really clean as more professional equipment will achieve.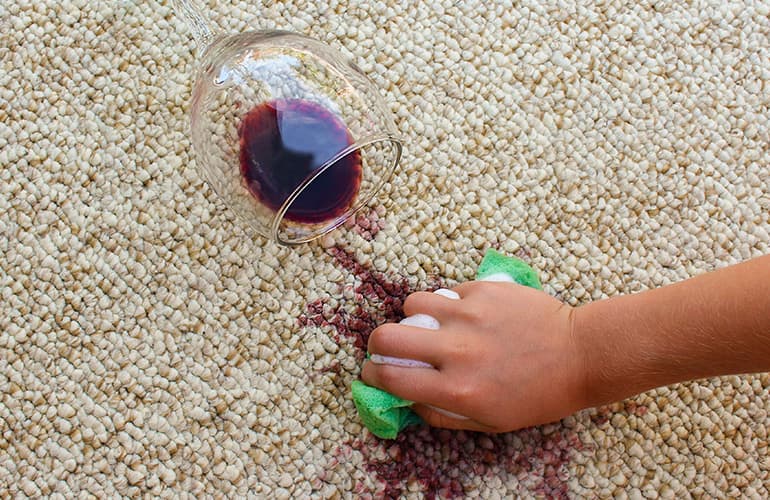 Carpet cleaning is also a skill built up through experience and dealing with different carpets and types of stains. The home DIY carpet cleaner won't have this experience, knowledge and expertise, even if they did have access to the very best equipment. We're based just a few minutes away from Peregian Springs so give us a call!
Let's look at a few reasons why hiring a professional carpet cleaner is the way to go.
Knowledge and Experience
As mentioned above, professionals do carpet cleaning all the time. They know what works and what's often largely ineffective in really getting those carpets deeply cleaned as well as the successful removal of all different types of stains. Every carpet is different, some are dirtier or more worn than others, carpets are made from a variety of materials and they all suffer stains from varying sources.
Only someone with regular hands-on experience, someone who cleans carpets day after day, will really have the inside knowledge to know what will work best to achieve awesome results.
The Products
Supermarket products just don't really cut it when it comes to effective carpet cleaning. Professionals have access to the very best products. They do their research and have industry knowledge to know just what shampoos and stain removers will work best.
The Equipment
Supermarket equipment is just not going to be as good a quality as the kind of gear a professional carpet cleaning business will be armed with. Professionals will often employ a scrubbing machine that dispenses the carpet shampoo through specifically designed brushes. These brushes massage the shampoo into the carpet fibres, loosening built-up dirt and grime. This results in a very thorough and deep carpet clean.
The New Life Cleaning 4 Stage Carpet Cleaning Process
We employ a thorough 4 stage carpet cleaning process for every carpet cleaning job we perform and this process involves:
A thorough carpet vacuum to remove loose dirt.
Carpet shampoo is then dispersed through our high quality scrubbing machine. This gets deep into the fibres and loosens all that stubborn grime.
A high powered extraction and pH-balancing fibre rinse follows, removing all the dirt and cleaning solution.
Carpets are groomed for faster drying.
New Life Cleaning are your #1 choice for the very best carpet cleaning on the Sunshine Coast. So for carpet cleaning in Peregian Springs or anywhere on the Sunshine Coast …we are the team to call. Get in touch today to make an appointment. You will love the results!