Australians love their pets. In fact, about 62% of Australians have pets, which is one of the highest rates of pet ownership in the world. While our pets offer us countless hours of love and entertainment, they can also be very messy. If you own a dog or cat, here are some simple housekeeping tips to help you keep your home clean and tidy.
Groom your Pet Regularly
Hair shedding is common among most breeds of cats and dogs and can be a real pain to clean up. If you want to reduce shedding, ensure that you brush and groom your pet regularly. Long-haired breeds will require brushing every 1-2 days, whereas a short-haired breed can be groomed once a week.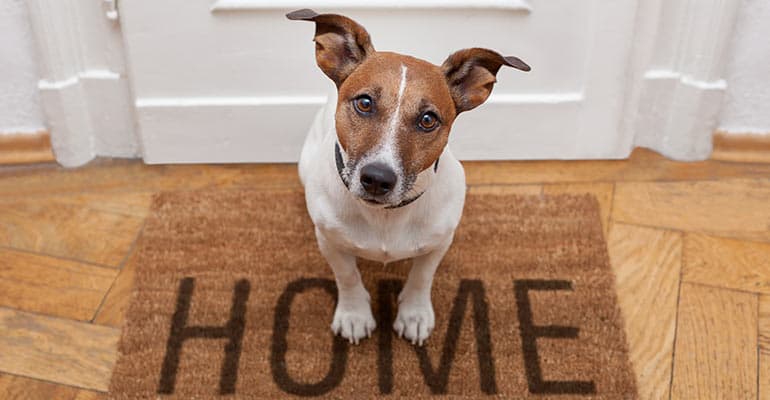 Dealing with Pet Accidents
If your pet has an accident on your carpet you can be left with a nasty stain and unpleasant smell. For urine accidents, use a rag or cloth to soak up as much of the liquid as possible. Then create a solution of 1 tablespoon of white vinegar mixed with a cup of water and dab the solution over the area. If it's a number 2, pick up the poop with a paper towel and discard it before dabbing the area with the same solution. You might have to repeat the process several times to completely remove the stain.
Get a Cleaning Service
Sometimes, despite your best efforts, pet stains can build up on your carpets. In fact, over time carpet cleaning solutions (natural and chemical) can accumulate in your carpet fibres and act as a magnet for dust and dirt. So, if you want to get your carpets looking and smelling fresh, you need professional carpet cleaning.
At New Life Cleaning, we use a 4-step carpet cleaning process to give your carpets a truly deep clean. Based on the Sunshine Coast, we service Noosa & Hinterland and Surrounding Areas of the Sunshine Coast.