Breathe new life into your Carpets and Tiles
The most Professional Cleaning Company on the Sunshine Coast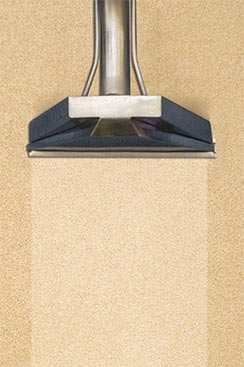 New Life Cleaning is a Sunshine Coast Carpet Cleaning Company that will do as their name suggests, breathe new life into your carpets!
We perform a hot water extraction for a deeper, more powerful clean that leaves your carpets looking great.
The amazing results you will see from New Life Cleaning is proof that well-trained staff with good equipment and good chemicals produce great work!
To complement our exceptional carpet cleaning services, we also conduct mattress cleaning and upholstery cleaning, including leather cleaning and conditioning. Ordinary vacuum cleaners aren't strong enough to remove all the dirt and allergens left behind by dust mites in your carpets, mattresses and upholstery so using a professional carpet cleaner like New Life ensures you get the job done.
For those of you who live in homes without carpets or with more tiled areas than carpets, you can still use New Life Cleaning's services. We provide tile cleaning services for bathrooms and floor tiles, with outstanding results.
Many happy customers get New Life in to clean their carpets, tiles, upholstery and mattresses at the same time. By doing this you benefit from the convenience, you get the best rates possible and you get your cleaning done in one go, leaving your house looking like new!
New Life can also help out with bond cleaning/exit cleaning as well as commercial/office cleaning. Our service area is across the Sunshine Coast, most specifically around the Noosa District.