Noosa Based Carpet Cleaning
Call us – we guarantee you will be amazed at the results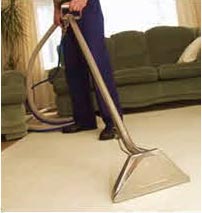 Carpet Cleaning – New Life Cleaning uses a truck-mounted machine that makes the highest quality steam to clean deep-down dirt and vacuum it away. As the health-conscious trend grows, we hear of more customers who want their homes and workplace cleaned to a quality standard that gives them the peace of mind that there is nothing left behind. This is just what we do on a daily basis at New Life Carpet Cleaning.
New Life Carpet Cleaning provides a thorough and professional carpet cleaning service across the Sunshine Coast. We use a special scrubbing machine, which puts down the carpet shampoo through specially designed brushes. The brushes then gently agitate the shampoo into the carpet fibres which helps to loosen the most stubborn deep-down dirt.
Leftover carpet cleaning solutions can act as a magnet for dirt. That's why our exclusive Four-step carpet cleaning system includes an essential extra step. That step is a specially formulated pH-balancing rinse that removes the cleaning solution residue and deep-down dirt.
So all that is left behind is cleaner, softer, more beautiful carpet.
Servicing the Entire Sunshine Coast!
New Life Cleaning will take care of your carpet, upholstery and mattress cleaning in Noosa, Coolum, Tewantin, Doonan, Eumundi, Noosaville, Noosa Heads, Noosa springs, Sunshine Beach, Weyba Downs, Sunrise Beach, Castaways Beach, Noosa North Shore, Cooroibah, Peregian Springs.
New Customers Offer: 10% off carpet, tile and grout, mattress and upholstery cleaning
Protect your family from germs and ground-in dirt with the New Life 4 Step Carpet Cleaning Process:
Professionally trained, insured carpet cleaning technicians arrive at your home. They start with a pre-inspection to identify problem areas. Then the New Life Four-Step Deep Clean goes to work to make your carpets cleaner and healthier:
We thoroughly vacuum your carpet to remove loose dirt.
We put down the carpet shampoo through our special scrubbing machine which gets deep into the carpet fibres to loosen the embedded dirt.
Then followed by a high-powered extraction and pH-balancing fibre rinse to remove the dirt and cleaning solution. Leaving your Carpet as clean as it can be.
Your carpet is groomed, allowing it to dry faster.
THEN – We recommend optional Carpet Protectors & Deodorizers. An application of Carpet Protector (optional) and/or ODORCIDE odour control (optional). Reapplying the carpet protector helps restore protective properties to your carpet, making it easier to care for.
We also provide mattress cleaning and upholstery cleaning services, including leather cleaning and conditioning.
---
Testimonials