Whether you need professional cleaners to come to your home for regular cleaning, carpet cleaning, perhaps a bond clean, or your office needs a thorough going over, you want to make sure the cleaners you call in to do the job are both experienced and thorough. Not all cleaning companies are created equal and not everyone who calls themselves a cleaner takes enough pride in their work to produce excellent and consistent results.
Let's look at a few things you can do to ensure you choose the right cleaning company.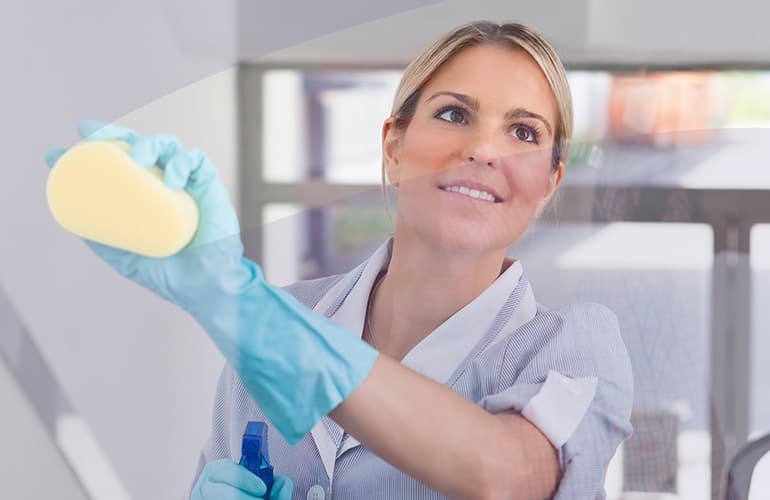 Experience and Expertise
Everyone has to start somewhere, but if you want results, you don't want to hire a cleaner who has only just started; not unless they have years of experience behind them prior to commencing business. You want a cleaning company that has the experience in the facets of cleaning that you require, and you also want to know they have the expertise to produce quality results.
Do Your Research
In order to be able to determine if a cleaning company can deliver on the points above, you need to research them. Find a company in your area, study their website, determine what experience they have and what tasks they specialise in. A good idea then is to search the internet for genuine testimonials and reviews from satisfied customers.
Carpet Cleaning
Carpet cleaning really is an art in itself when it comes to the cleaning trade. Carpets are expensive, so you don't want to hire fly-by-night cowboy carpet cleaners. You want to source a cleaning business you can trust to do the job properly; a business you can rely on. If carpets are not cleaned by someone who knows what they are doing and only uses the best equipment and cleaning products, the carpets could end up looking worse than they were before being cleaned.
At New Life Cleaning on the Sunshine Coast, while we are a full-service cleaning company, our speciality is quality carpet cleaning. Customer satisfaction is what our business prides itself on, so you can be guaranteed we will do superb work every time.
For all your residential and commercial cleaning requirements – and particularly carpet cleaning – New Life Cleaning are your #1 team to call for:
Residential and Commercial Cleaning
Carpet Cleaning
Tile and Grout Cleaning
Upholstery Cleaning
Mattress Cleaning
Split Level Aircon Cleaning
Call today to make a booking. We guarantee you will be happy with the results, no matter what cleaning task you assign to us.